On this Week 11 Supreme release beside the announced New York Yankees collaboration, we will see a special accessory. A Radio player originating from the 1960 produced by Brionvega (Original design by Marco Zanuso and Richard Sapper). The Supreme Brionvega radio is bluetooth-compatible radio FM/DAB with ABS and is built out of a metal alloy constructio. Included are an AUX inputs, an alarm clock system and a rechargeable lithium battery (up to 6 hours of continuous playtime) with an included speaker.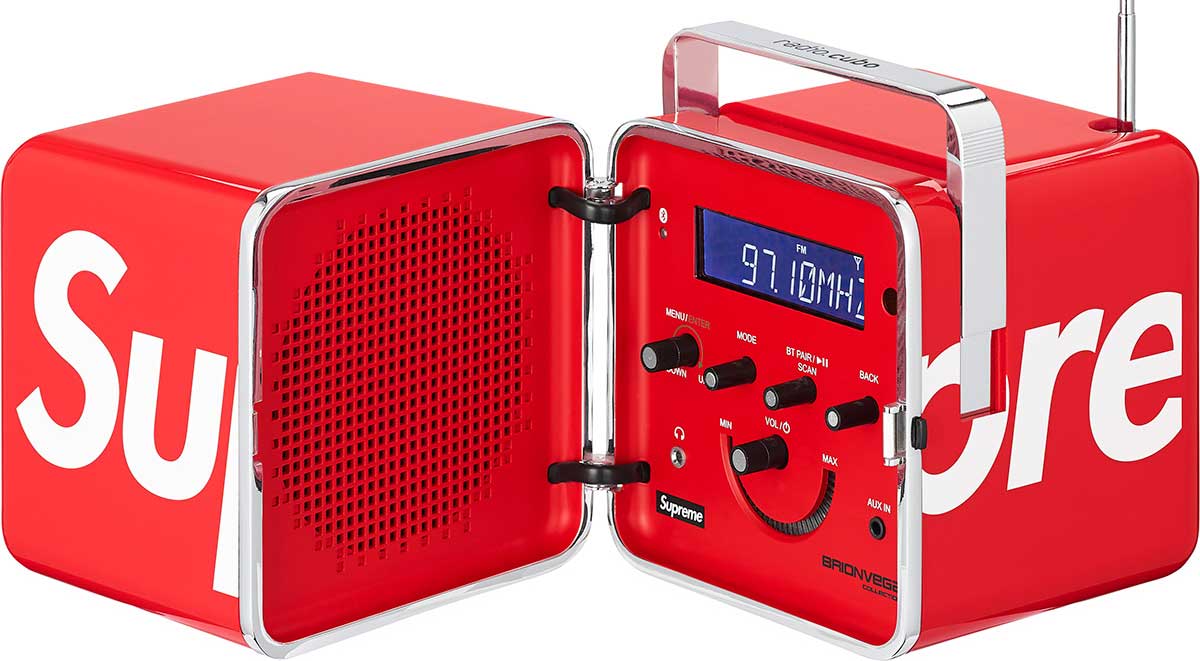 The retail price of a Brionvega radio cubo review without Supreme branding is currently at €559.
On the MLB collab, Supreme worked on a new collection featuring the New York Yankees™ logo. The collection consists of a New York Yankees™ Varsity Jacket, Hooded Sweatshirt, Sweatpant and New Era® and a yet unseen MLB Kanji Teams Balaclava and Tee (releasing for 7 teams in 7 colors each).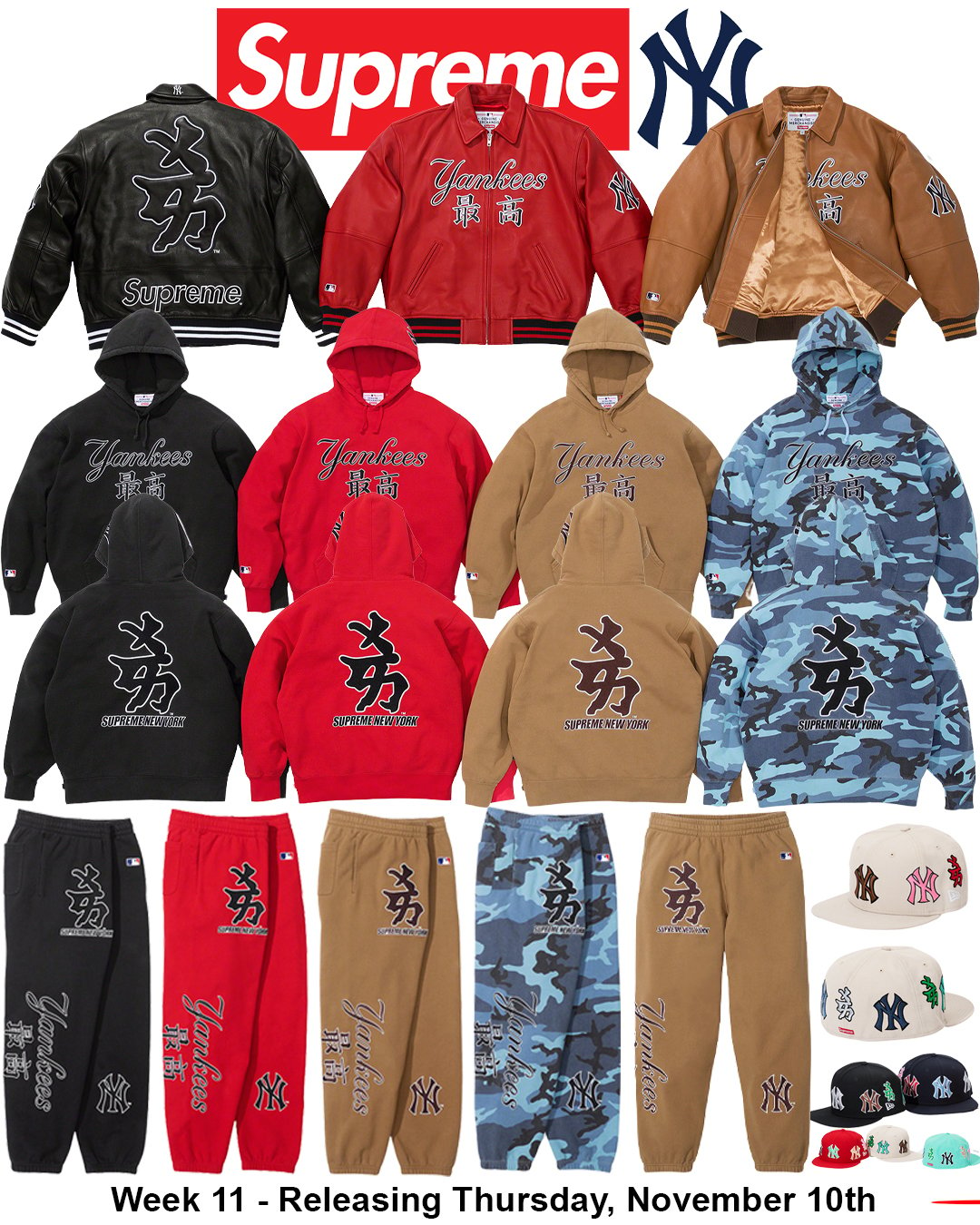 Other than that there are plenty of good items for this week, a Rocket Sweater, B.C. S/S Top and a Shop Small Box Crewneck which locations will ve available only in respective shops. So get your almost unique Crewneck for your go-to Supreme shop.
The Week 11 drop is held on Thursday November 10th. The Supreme webstore will load the now items at 11am EST, 17:00 CEST and 4pm GMT. Good luck on the drop. Make sure to check out the droplist for the most recent updates and prices.