Update: Here is the official Supreme x Bounty Hunter item list. Official images are expected soon:
Supreme/Bounty Hunter Varsity Jacket
Supreme/Bounty Hunter MA-1 Jacket
Supreme/Bounty Hunter Ripstop Shirt
Supreme/Bounty Hunter Sweater
Supreme/Bounty Hunter Mesh Moto Jersey
Supreme/Bounty Hunter Thermal Henley L/S Top
Supreme/Bounty Hunter Hooded Sweatshirt
Supreme/Bounty Hunter Regular Jean
Supreme/Bounty Hunter Skulls Tee
Supreme/Bounty Hunter Wolf Tee
Supreme/Bounty Hunter Mesh Back 5-Panel
Supreme/Bounty Hunter Beanie
Supreme/Bounty Hunter Backpack
Supreme/Bounty Hunter Skull Kun Figurine
Supreme/Bounty Hunter Silver Ring
---
What is Bounty Hunter?
Founded in the heart of Tokyo, Bounty Hunter is not just a fashion brand; it's a cultural movement. It's an embodiment of the rock spirit, taking its essence from various elements of rock and punk culture and translating it into unique, sought-after products. Beginning its journey as an American comic book toy store and a hub for punk rock t-shirts that the founder personally acquired, Bounty Hunter soon became a name synonymous with distinctiveness.
The brand gained significant traction when their original figure, "Kid Hunter", designed by the iconic Skate Thing, became an instant hit, selling out in record time. This success led Bounty Hunter to design and release its own series of figures, sporadically unveiling new designs that often became instant collector's items. The brand's collaboration with Hiroshi Fujiwara further amplified its popularity, establishing it as a force to be reckoned with in the world of fashion.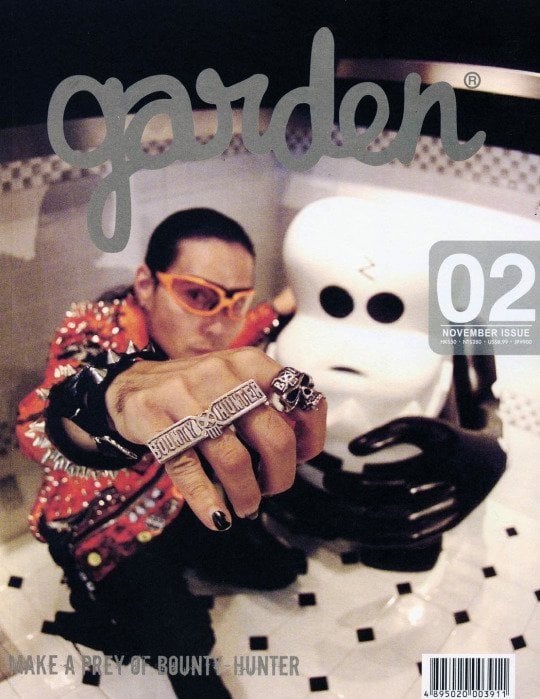 History of Bounty Hunter
The seeds of Bounty Hunter were sown during Hikaru Iwanaga's days at the Tokyo Bunka Fashion College. It was here that he met Undercover's designer, Shield Takahashi, and together they formed the punk band, Tokyo Sex Pistols. Their musical journey saw them actively participating in the punk rock DJ event, LONDON NITE.
Post his musical stint, Iwanaga worked closely with Charter Onuki, whom he met at LONDON NITE, before taking a leap of faith and opening the Bounty Hunter Harajuku store in 1995. The store instantly became a sensation, leading the Ura-Harajuku fashion wave. Whether it was the original figures or the brand's clothing line, everything flew off the shelves, marking Bounty Hunter's dominance in the industry.
Today, the brand stands tall, offering an eclectic range of punk rock-inspired clothing, toys, and miscellaneous goods. Their collaborations with renowned brands like Extra Large, Reebok Classic, and Jam Homemade further solidify their status in the fashion world.
Bounty Hunter's Most Popular Items
From its inception, Bounty Hunter's products have been in high demand. Their original t-shirts became instant hits, selling out as soon as they hit the shelves.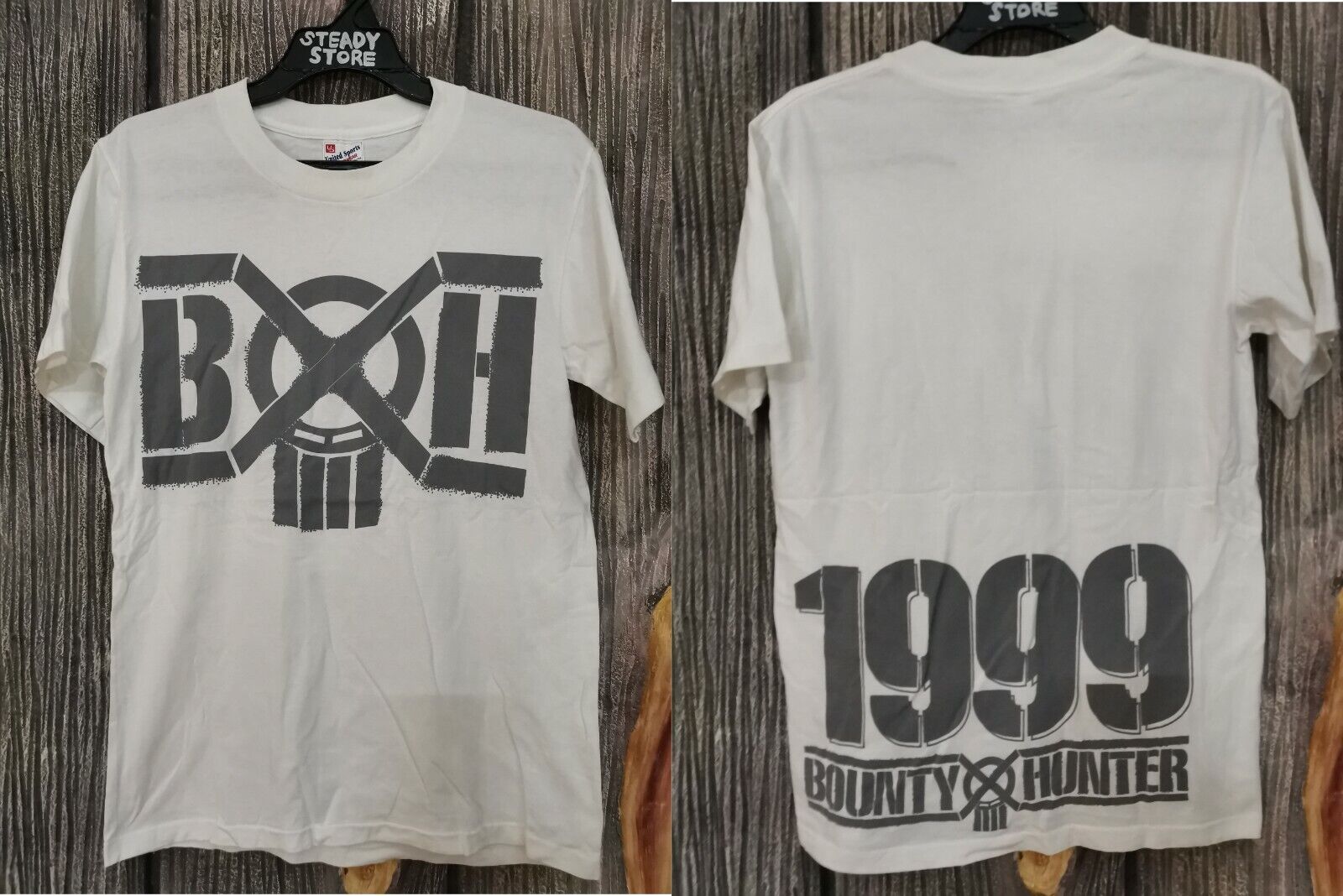 In addition, their collaboration with the iconic Ultraman series saw them reaching new heights of popularity.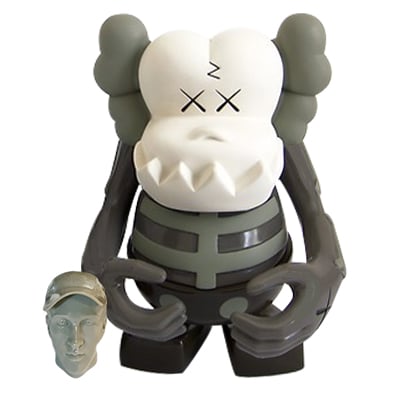 Not just clothing, but the brand's original figures too became a sensation, often fetching high prices even before their official release. KAWS did all figurines at the begining with BXH!
Supreme x BXH Collaboration
The fashion world buzzed with excitement when news broke out about Supreme collaborating with BXH (Bounty Hunter) for their Week 6 release. This collaboration is expected to include a wide range of products, from figurines to silver rings, jackets, tops, bottoms, and backpacks. Given the legacy and uniqueness of both brands, this collaboration is undoubtedly one of the most anticipated in recent times. Releasing on Thursday September 28th online and in-store.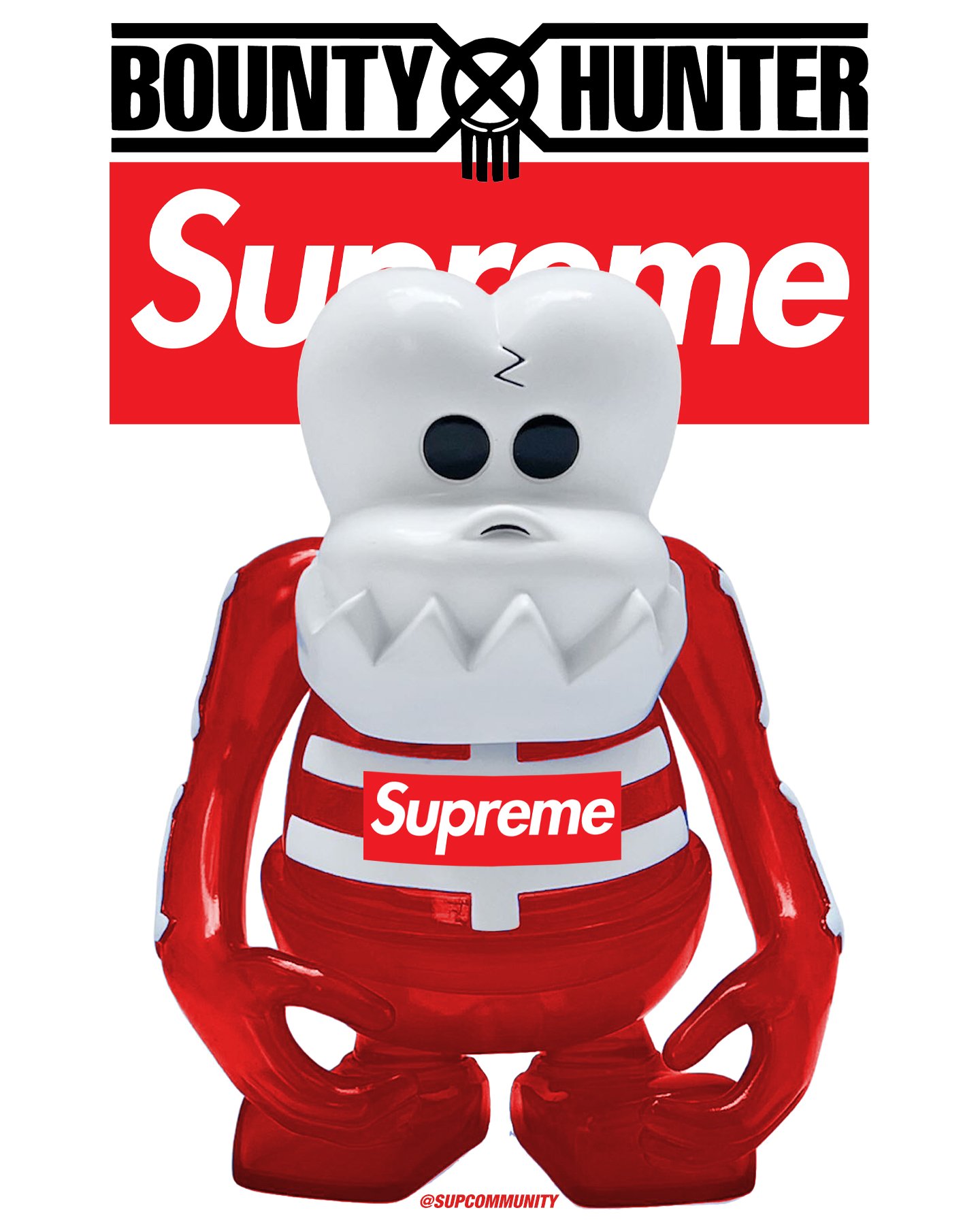 Summary
Bounty Hunter, with its roots deeply embedded in rock and punk culture, has become a beacon of Ura-Harajuku fashion. From its humble beginnings as a toy and t-shirt store to its current status as a cult fashion leader, the brand's journey is nothing short of inspirational. With collaborations like the one with Supreme on the horizon, the future looks even brighter for this rock-inspired brand.