Do we need an Anti Social Social Club Supreme collab? Anti social social club has been around for quite some time. Do we need a collaboration between Supreme and them? There are multiple mockups floating around online with the anti social social club logo and Supreme logo. Both logo combined would that make it a good match?
Anti Social Social Club was founded in 2015 through Twitter. It releases limited collections each year. The inspiration for creating this brand came from the founder's mental health struggle at age 27. Lurk used his brand as an emotional outlet for his depression. The first product was a basic hat with the logo on the side. Shortly after its founding, ASSC became a popular trend. Some notable celebrities have worn this brand such as Kanye West, BTS, and Kim Kardashian. Recent collabs with ASSC were Fragment Design, Faze Clan, Gran Turismo 7 and even the philipean food chain Jollibee.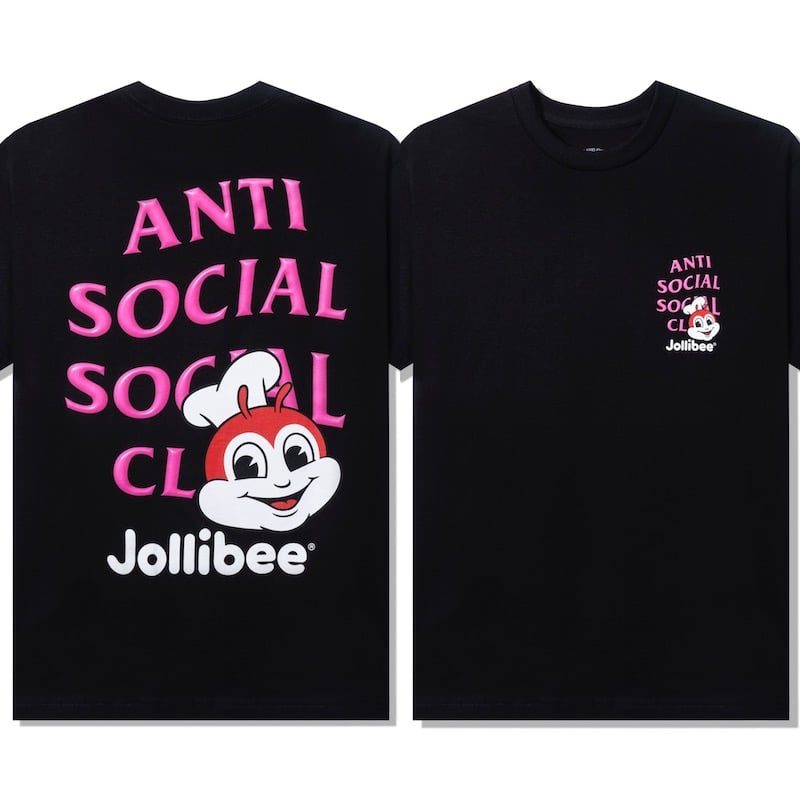 Anti social club was in a lot of controversy due them taking a long time to ship out their orders. While Supreme is usually fast with shipping we wonder what that would result in.
Supreme was founded by James Jebbia in 1994. The first Supreme store opened in an old office space on Lafayette Street in Lower Manhattan in April 1994. It was designed with skaters in mind with a unique design for the store layout: by arranging the clothes around the perimeter of the store, a large central space permitted skaters with backpacks to skate into the store and still feel comfortable. This store had its core group of skaters who served as its team in 1994, which included late actors Justin Pierce and Harold Hunter, and the first employees were extras from the Larry Clark film Kids. Jebbia explained that he opened Supreme in lower Manhattan because at the time there was nowhere else to buy skate products in the area. He focused primarily on more obscure, harder-to-find items and credited the open-mindedness of skaters with the brand's ability to take risks.
While we think an Anti social collab is not needed we never know what the future will bring to us. So stay tuned for any updates and possible collabs.