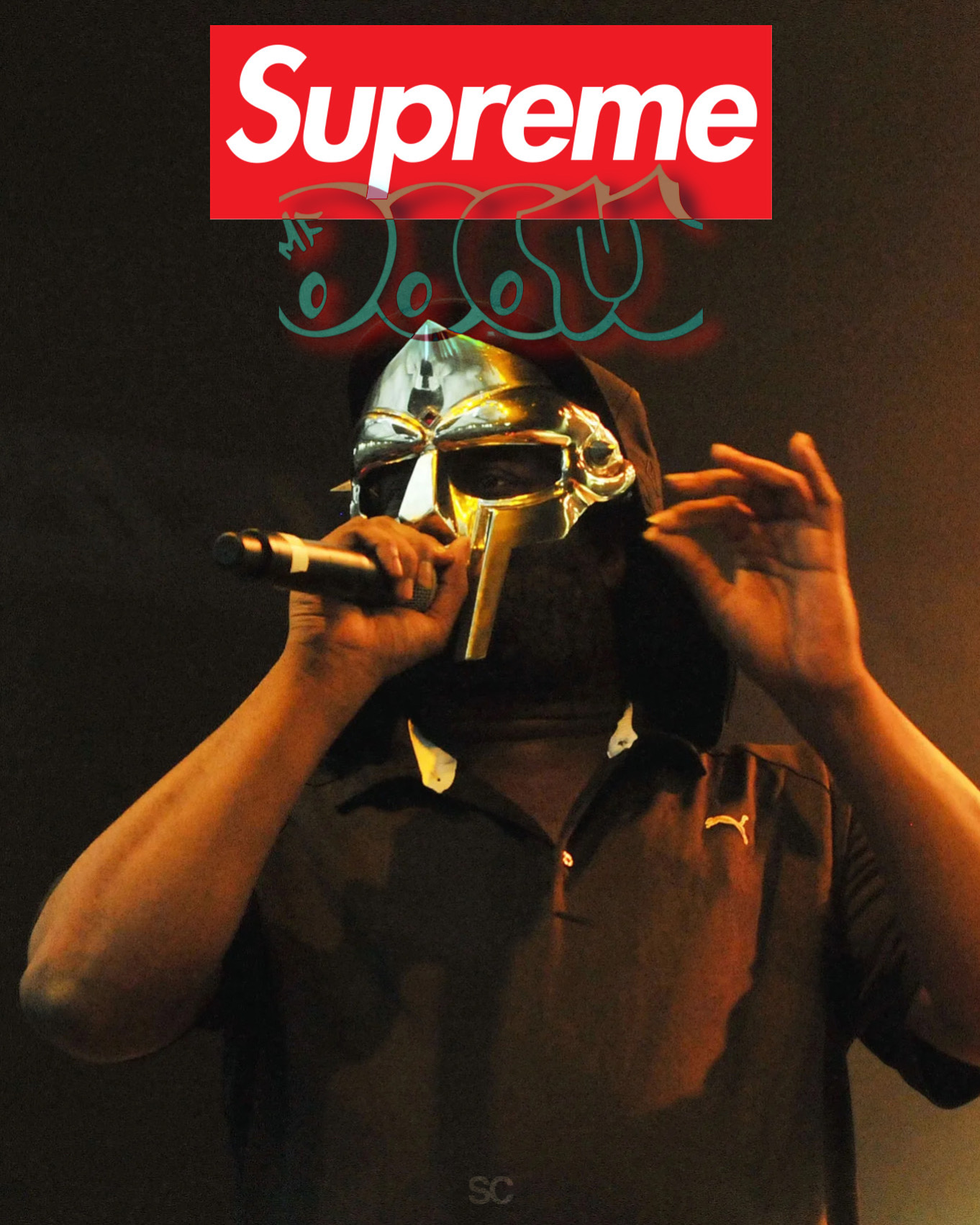 UPDATE: Supreme/MF Doom releasing on Supreme Week 3 (EU & US September 7th, Japan & Seoul September 9th). MF DOOM Beanie, Tee & Sweatshirt! Stay tuned for official images.
In the world of hip-hop, few figures loom as enigmatic and captivating as MF DOOM. Born Daniel Dumile in London and raised in Long Island, New York, DOOM was originally a member of the rap group KMD. After the tragic death of his brother and fellow group member, Subroc, DOOM retreated from the public eye, only to reemerge at the end of the '90s in a metal mask, assuming the persona of a villain.
MF DOOM's mystique is not just a gimmick; it's a persona that goes hand in hand with his intricate lyrics and unorthodox production techniques. His 1999 album "Operation: Doomsday" paved the way for a string of iconic albums and collaborations, such as "Madvillainy" with Madlib and "MM..FOOD." His work has influenced an entire generation of rappers, producers, and fans alike, solidifying his legacy as one of the most groundbreaking artists in hip-hop history.
As a testament to his cultural impact, streetwear giant Supreme is expected to release a special collection dedicated to MF DOOM in the Fall/Winter 2023 season. The collection will feature a range of items, including Outerwear, Tops, Tees, Pants, and Hats, all infused with DOOM's unique aesthetic and iconography.
The upcoming Supreme collaboration ensures that MF DOOM's influence continues to permeate various cultural spheres, further cementing his status as not just a rapper, but a multi-faceted artist whose legacy will be felt for years to come.