On this Week 12 for fall/winter 2022 Supreme is collaborating with PiL (Public Image Ltd) and releases multiple items including a Trench Coat and multiple tops. Beside the collab we see a designer accessory, a Gerrit Rietveld Red Blue Chair. The iconic chair was reissued by Cassina and is originially designed by Gerrit T. Rietveld in 1918. Rietveld manipulated rectilinear volumes and examined the interaction of vertical and horizontal planes in much the same way as he did in his architecture. Although the chair was originally designed in 1918, its color scheme of primary colors (red, yellow, blue) plus black—so closely associated with the Dutch de Stijl art and architecture movement—was applied around 1923. The Supreme version does only include the red (and some white) color with the classic Supreme logo on the backrest.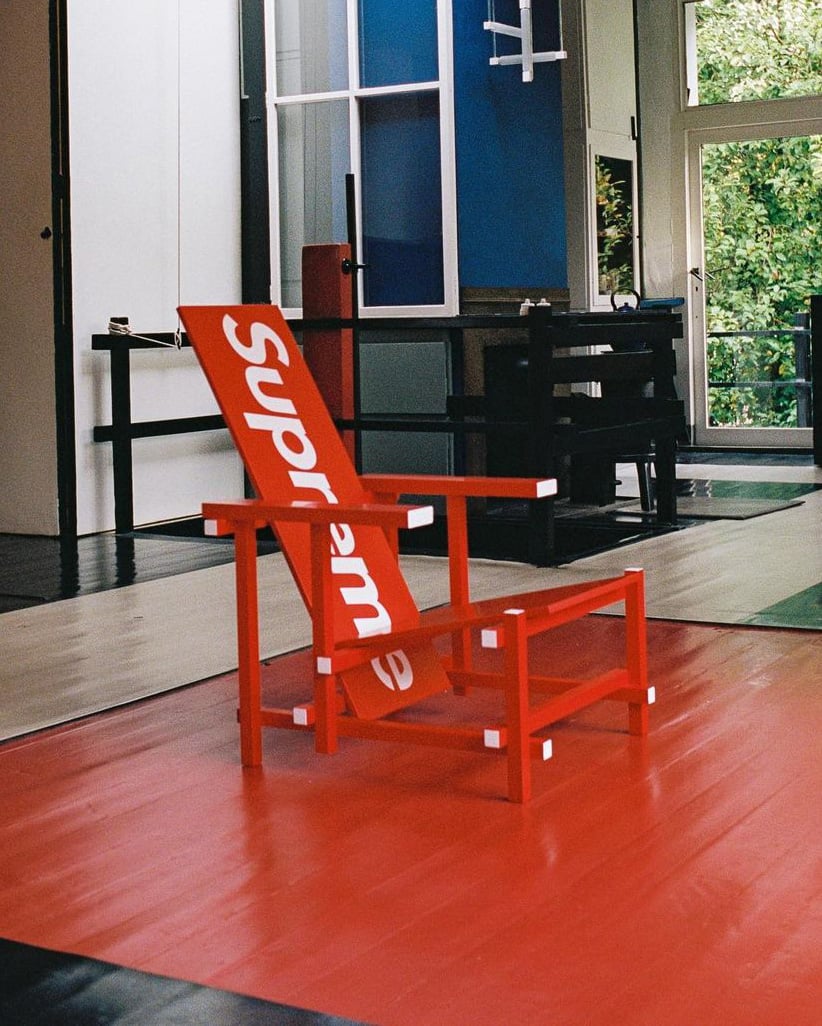 The retail price of the Supreme Gerrit Rietveld chair is set €4500, $4500 and £3800.
The Supreme/PiL collection consists of a Trench Coat, Shirt, Baseball Top, Sweatshort, two T-Shirts and 5-Panel Hat featuring PiLs album artwork.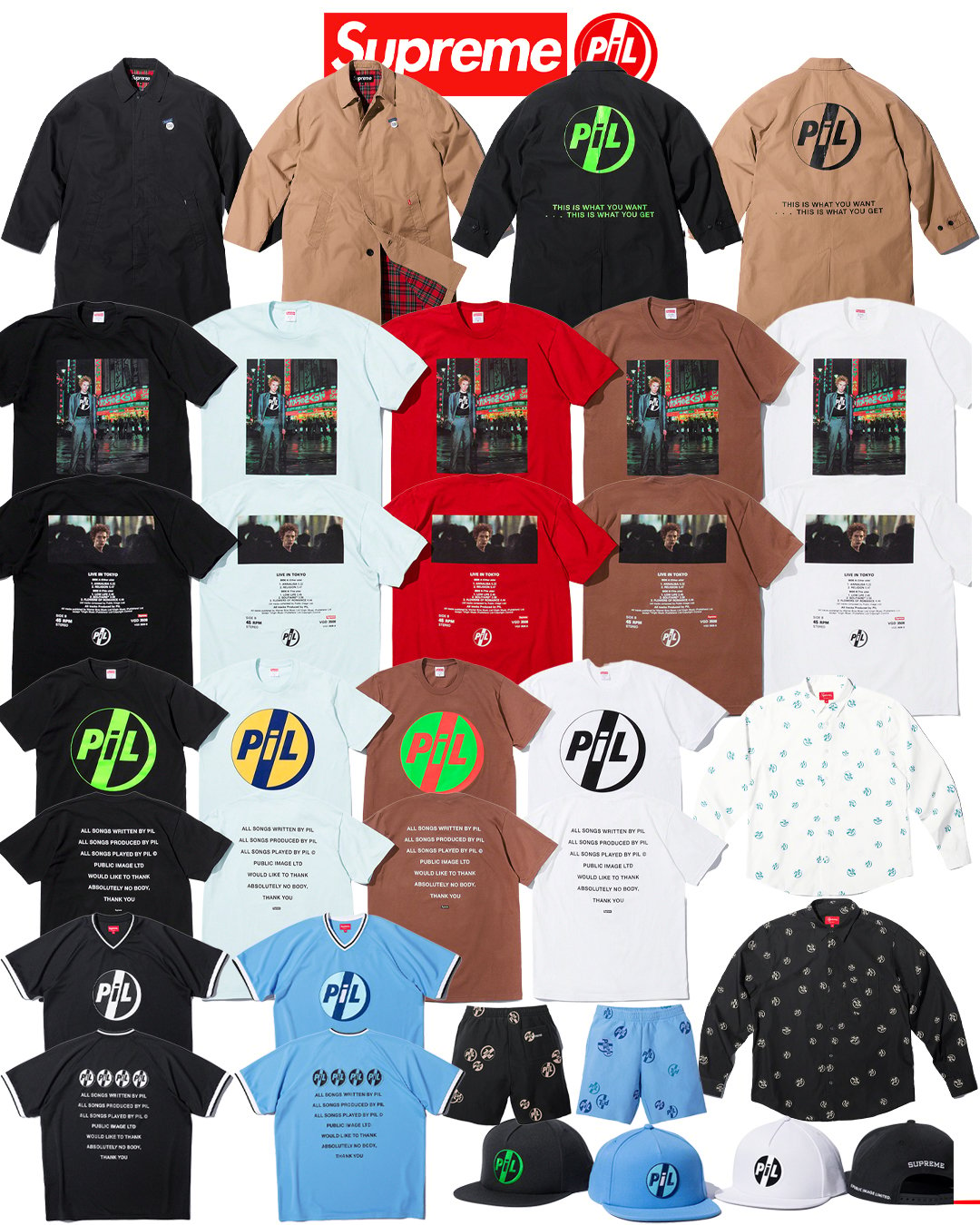 Other than that there are plenty of other items for this week, a Box Logo Cowichan Wool Sweater which is hand-knit by Canadian Sweater Company (for a hefty price of $498), Vanson Denim items and a reversible Faux Fur MA-1 Jacket.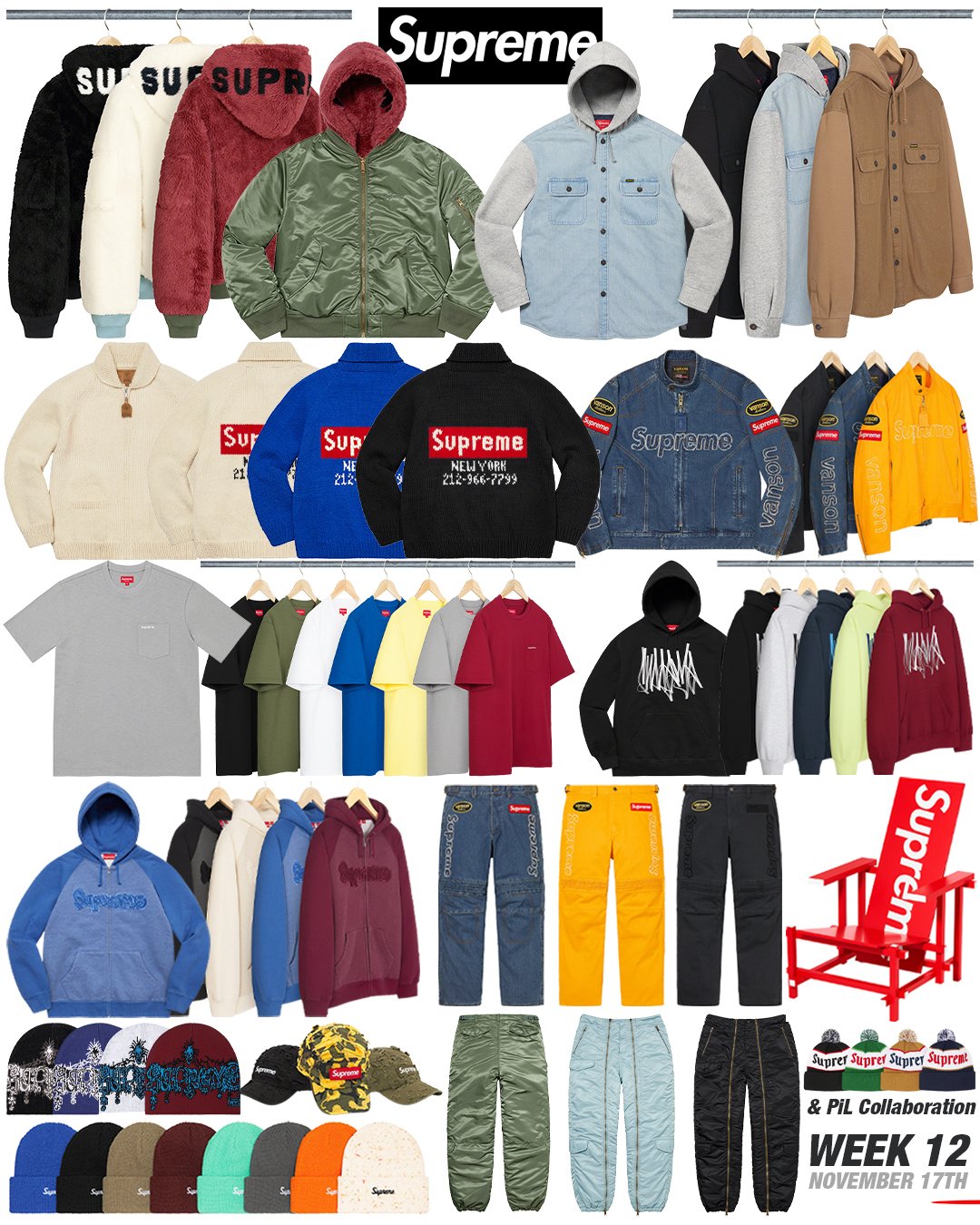 The Week 12 drop is held on Thursday November 17th. The Supreme webstore will load the now items at 11am EST, 17:00 CET and 4pm GMT. Good luck on the drop. Make sure to check out the full droplist for the most recent updates and prices.